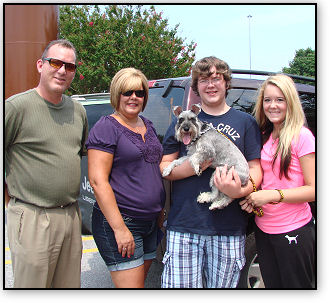 SOPHIE now PEPPER

Sophie was lovingly fostered by Jan Jones in Alabama. She was adopted on July 20th by Randy Tina and family who drove all the way down from TN to pick her up in Birmingham.
She has landed in a fabulous home! She will be the only dog and will get all the attention she deserves from her new family. They even had a pretty pink collar and name tag ready for her! Good luck in your new home Sophie girl! The cats here will miss you!

HAPPY TAILS, PEPPER!!!