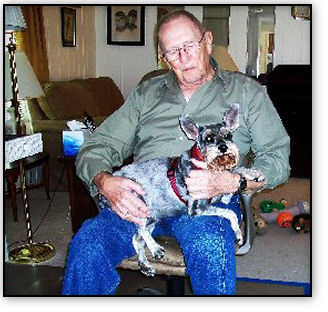 MRS WEESLEY now HEIDI

Mrs. Weesley, now Heidi, was lovingly fostered by Angela and Scott  in Bonneau, SC and was adopted by Louis in Naples, FL.
Louis and Heidi bonded immediately when they met! She is his constant companion and very spoiled. She also takes weekly rides on the community golf cart which she enjoys very much with Lou at her side, driving . Heidi also likes car rides to visit his daughter who is a cancer survivor just like Miss Heidi. 

DREAMS DO COME TRUE, HEIDI!!!