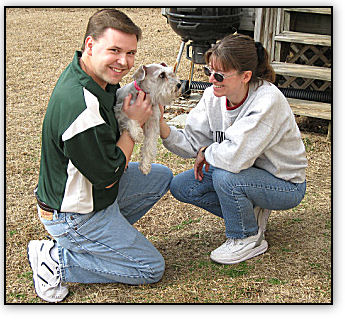 ADDIE
Addie was lovingly fostered by Mims in South Carolina until her adoption on January 30th.  Troy and Jennifer drove up from the Tampa areas to get their new sweetheart.
Addie was a great little traveler taking turns riding in the lap of which ever person was not driving.   Now that she is home, she has been playing ball and getting lots of lovin. Her new family couldn't be happier!
HAPPY DAYS ARE HERE AGAIN, ADDIE!!!