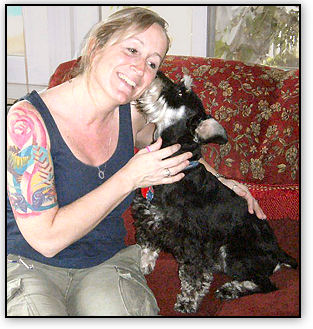 MAGNUM

Magnum was loved & fostered by Sanford & Debbie Hileman of East TN. 

Magnum was adopted on Sunday, August 21 by Traci. Now Magnum is being loved & spoiled like never before. In his previous life he was a breeder dog and not a family member. Now Magnum not only has a new mom, he has a four-legged sister named Callie. Magnum is living the good life in Nashville and has his very own family!! 

Traci recently emailed and said, "I just can't get enough of him. He slept right by my shoulder last night. SOOOO adorable! When we woke up this morning, he came over and laid his little paws on my chest and then laid his little head on top of mine! I just melted!!! I LOVE him soooo much!!!"

YOU'RE FINALLY HOME, MAGNUM!!!