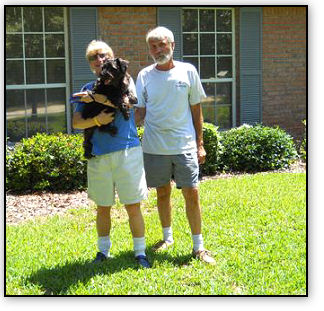 STUART

Stuart's little happy tail wags almost as fast as a hummingbird's wings. From a frightening, sad situation this scared little boy came into an SLR calm home while a wonderful and loving forever home was being found.

And just like a fairy tale, Kathy and Steve were discovered by SLR angels. Stuart will be living where he has a big yard to run in and a mommy and daddy there to love him all day. He is a BIG kisser and hugger so his new parents are receiving lots of hugs and kisses and sldo getting a bedtime snuggly boy.

DREAMS DO COME TRUE, STUART!!!