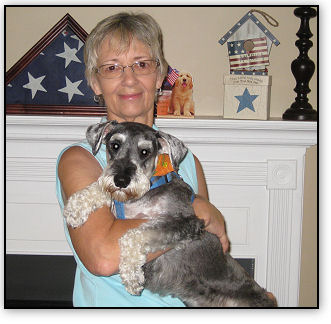 CHANCE

Chance was lovingly fostered by Joan and Paul in Marrietta, SC until his adoption on July 26th.
Melanie, pictured with Chance, drove up from southern Georgia and met up with Paul and Joan.  Chance warmed up after a little getting acquainted time, and he was perfect for the 3 hour ride to his new home where his dad and and Aussie brother would greet him. 
We hear Chance is loving his new home and is well loved in return.
THREE CHEERS FOR CHANCE!!!