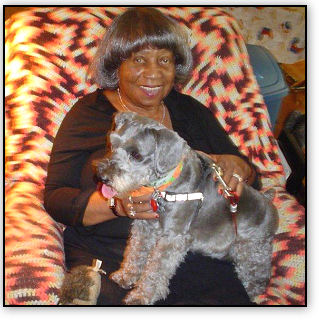 PEPPER

Pepper was living a good life in his foster home with Joan and Paul and the other dogs, but he really wanted to be an only dog and get ALL the attention.
Happy Pepper's wish came true when he was adopted by a lady who wanted nothing more than to have Pepper as her best friend.  Now Pepper will be the one and only schnauzer and that suits him just fine.
WAY TO GO, PEPPER!!!