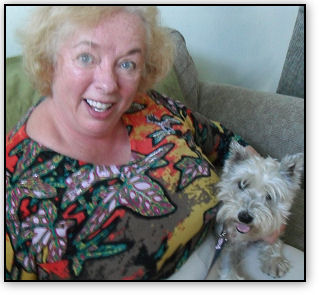 ROSIE

Rosie was foster by Connie and Ron in Lakeland, FL until just the right home came along.
Carol, pictured here with her new sweetheart Rosie was just the right "fit" for Rosie and Rosie was the perfect girl for Carol. Rosie will be well loved and spoiled as she should be.
THREE CHEERS FOR ROSIE!!!