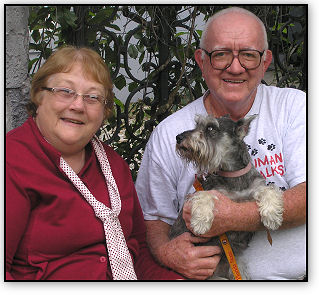 GIDGET
When Gidget was picked up by animal control in Miami, she was limping, caused by fractured femur needing external fixation. SLR rescued her and saw her though the surgery she needed and then she underwent a 4 month rehab with Joy and Fred's loving care in Morriston. A brief stay with foster mom, Alice, preceded her finding her forever home with Kathie and Paul in Keystone Heights, FL.

Now Gidget has 5 acres of fenced yard in which to run and run! She joins fur sister and brother Cloe (13) and George (12) who watch her activity from their beds. We have gotten wonderful reports on her adapting to her new home.

THREE CHEERS FOR GIDGET!!!