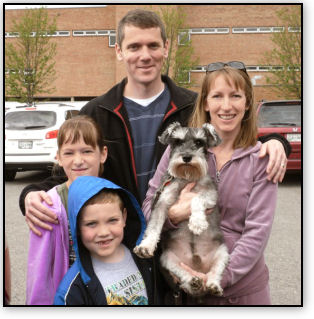 SPIKE now IKE

Spike, now named Ike, was loving fostered by Debbie & Sanford Hileman in Surgoinsville, TN.
Spike was adopted by the Chad and Jessica and their children Julia and Blake of Oak Ridge, TN. Ike has fit right in with his new family and loves playing with his two-legged siblings. Ike has decided it's his job to watch over the kids at night and has selected a spot between their bedrooms to sleep at night. His new family says that Ike is the best dog they have ever known and they already love him. 

NOTHING BUT BLUE SKIES FOR IKE!!!