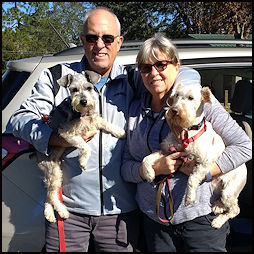 MOLLY and BITTY

Sweet sisters Molly and Bitty were adopted on Friday, Jan. 25th. They have moved to Ocala, FL with their new parents Debbie and Larry, and will be getting all the attention they were craving. There will be trips to the dog park and rides in a golf cart, and lots of time being loved and held.

Molly is now Maggie and Bitty is now Aja.

Happy Tails to two sweet girls!