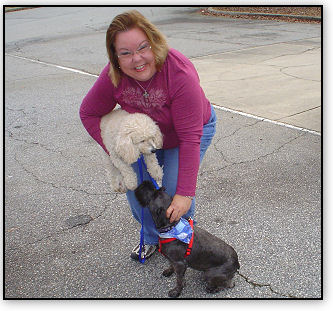 CHLOE now LUCY

Lucy, aka Chloe, got and early Christmas present when she found her forever home with a new Mom, Gayle and a furry brother, Fred. Lucy was so happy to meet them and spend their first Christmas together. Fred is a toy poodle, who was missing his late sister. 

Now both he and Lucy are enjoying their new lives together. Lucy was fostered by Paul and Joan Bussemey in Marietta, SC.

THE BEST IS YET TO BE FOR CHLOE!!!