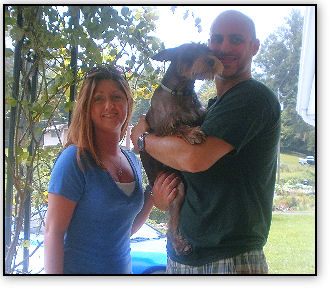 GINGER

Ginger was adopted to Bryn and Lindsey of Norcross, Georgia. She was being lovingly fostered by Denise McMillan in Elizabethton, TN.

Bryn and Lindsey traveled a great distance to come get Ginger, knowing that she was meant for them. Ginger now has a wonderful new home where she will be the only child and getting all the love and attention she so deserves. Ginger is normally very picky about who gets her doggie kisses but when she met Bryn and Lindsey, she was all about showing them some love!

HAPPY TAILS, GINGER!!!