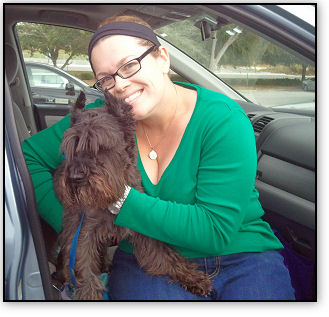 ZORRO
Zorro was lovingly fostered by Colleen in Florida and was adopted by Kory (pictured) and by her dad both residents up in Tennessee.
Zorro had already grown out his coat in anticipation of the colder weather so he was all ready for a new permanent home.
THREE CHEERS FOR ZORRO!!!