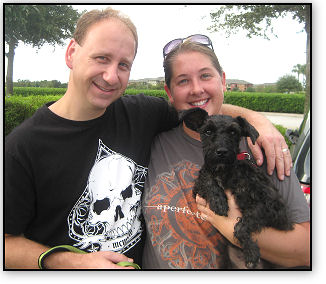 LICORICE now MURPHY

Licorice now Murphy was lovingly fostered by Kathy and Tom in Seminole, Florida until just the right family came along.
Now he is a happy boy with two new schnauzer siblings and two human siblings and is living in the upstate of South Carolina.  We hear Murphy is enjoying his family and playing in his yard.
BLUE SKIES FOR MURPHY!!!