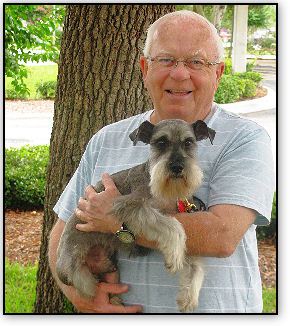 BRADLEY

Bradley was one of the favorite fosters at the Kings home in Florida. He went to his forever home and now lives with Father John near Orlando. 

Bradley has found the perfect home! He is enjoying his new life with someone to spoil him. He lives with a big Schnauzer brother, Max who is also an SLR dog and two cats! Bradley enjoys having someone home with him most of the time and loves being with Max.

HAPPY EVER AFTER, BRADLEY!!!