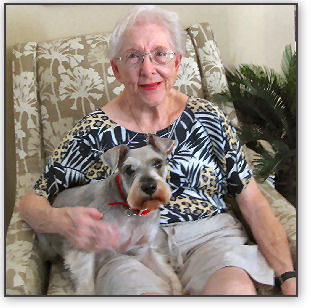 FRITZ

Fritz was adopted by Nancy in Ocala, FL. He was lovingly fostered by The Kings in Orlando, until finding his forever home in September. Fritz is a wonderful dog and will enjoy a great new life with Nancy and her older cat. Fritz loves snuggling close and watching TV. Nancy is home all day and will have lots of time to spoil Fritz like he deserves to be spoiled.

Nancy has loved several Miniature Schnauzers over the years and enjoys their temperaments, and has been lonely for a dog since losing her last one to cancer. Fritz and Nancy seemed like a great pair right from the start. 

BLUE SKIES AHEAD FOR FRITZ!!!