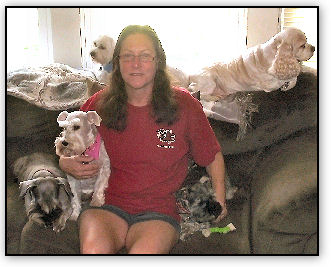 BUDDY now BUGSY

Bugsy, aka Buddy was lovingly fostered by Angela and Scott in Bonneau, SC. 

After his brother and "surrogate mom," Daisy Mae were adopted, Bugsey truly became a Momma's Boy as he followed Angela everywhere! On Mother's Day 2012, the adoption was approved & he became a permanent family member.

He is a little love and spoiled rotten! He is pictured with his his Momma, Angela and all his new brothers and sisters. Angela said, " had been searching for a little girl, but Bugsy completely stole part of my heart!" 

WAT TO GO, BUGSY!!!