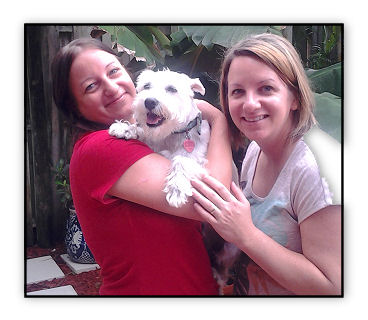 MAXIE

Maxie was happily fostered by Erika White in Cocoa Beach FL for only 3 weeks !! Maxie was an owner surrender and needed a family that could provide an environment where he wasn't left alone for any length of time due to anxiety.....and we found the perfect match for him. 

Maxie has been adopted by Kara Sivick and Danny Mancini from Davenport FL. In the picture is Kara's sister as well who has 2 schnauzers, one of which was adopted through SLR so Maxie now has 2 Schnauzer cousins to play with.
WAY TO GO, MAXIE BOY!!!