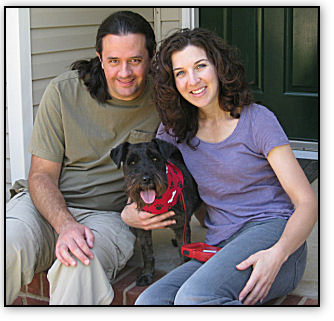 JET
Jet was lovingly fostered in South Carolina by Mims who had never had a bigger mini.
At 28lb Jet is pure love and it did not take Gina and Willy, his new mom and dad, long to figure that out,  Jet and his new schnauzer brother Magoo have gotten along fine but Magoo hasn't figured Jet's playfulness out 100% yet. Not to worry, Jet will win him over completely just like he has his humans.
NOTHING BUT BLUE SKIES FOR JET!!!