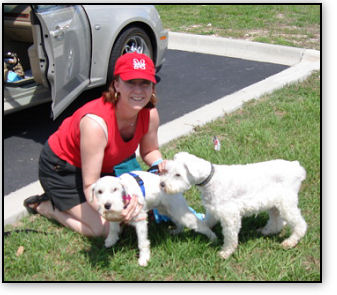 MARLEY

Marley was fostered in FL by Dot until his adoption on Good Friday, April 6th.
Linda and Gus were looking for a younger brother for their Schnauzer Otto, and wanted another white Schnauzer, and found the boy they were looking for in Marley.

Linda reported that Marley has fit right in with the family. They already have a vacation planned for the two of them, as well as Otto and Marley!

In the picture, that is Marley, who Linda is holding and Otto checking out his new brother.

WAY TO GO, MARLEY!!!