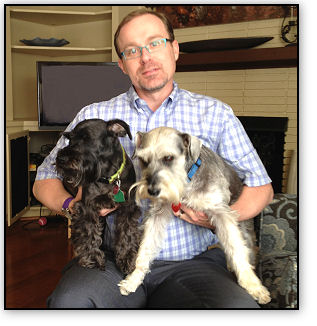 AIDEN

Aiden Lee is one lucky boy! Jeff Shimizu, along with beautiful MS sister Abigail, arrived from Vestavia Hills to bring Aiden to his forever home. Friend Connie was also along for support. Aiden will now have lots of love, regular grooms, good food, doggie daycare and a great big yard to complete his well deserved new life! No more shelters for this boy, as he hopped into Jeff's Buick and never looked back.

"Best foster EVER", he'll be missed by his foster mom, Kim Shepherd.

HAPPY TAILS TO YOU, AIDEN!!!