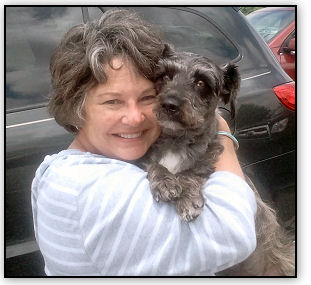 CAMMIE

Cammie was rescued by Bill and Robin Arnold and brought into SLR foster care in their home. She looked like she had been running the streets for a long time and had never seen a bath or grooming. She was groomed and became instantly comfortable being a pet and living inside.

Greg and Susanne spotted Cammie on the SLR website and fell in love with her (especially her eyes and cute full tail). So they adopted her and plan to spend lots of time with Cammie taking her with them everywhere they can.  We believe both the Webb's and Cammie have hit the jackpot when they found each other. 

HAPPY EVER AFTER, CAMMIE!!!