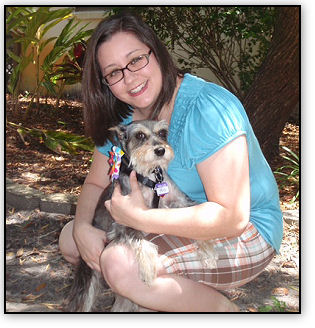 MIMI

Beautiful Mimi was lovingly fostered by Jan in Alabama until her adoption. Robyn in Georgia, and Mimi's new Aunt Stephanie helped in transporting her to her new Mom, Sabrina, in Florida. Mimi touched the heart of everyone she met along the way. It was so cool that they were united on Mother's Day.

Mimi is now living the high life in Tampa, FL with her new Mom and fur brother Darwin(a feline!) She has settled in and knows life is now all about love, belly rubs, treats, and TOYS. She has more toys than she knows what to do with and tons of doggy friends! She loves everyone she meets and we know that the feeling is definitely mutual! 

DREAMS CAME TRUE FOR MIMI!!!