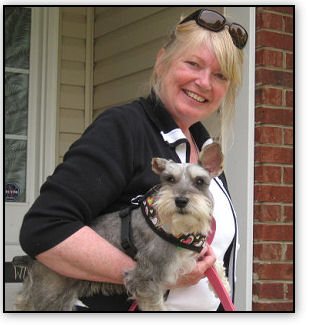 ALICE now ALLIE

Alice was lovingly fostered by Mims in South Carolina .  She was surrendered by a vet who found her in the woods.
Now she is being will spoiled and loved in Tennessee by Julie and her husband Joe.  She has a new furbrother named bear and a cat to learn to play nice with.
HAPPY EVER AFTER, ALLIE!