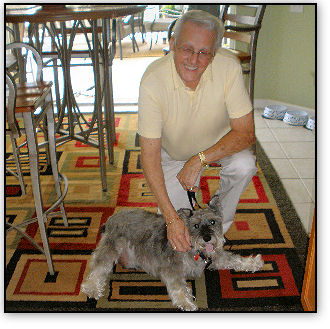 SCHNOZY

Schnozy was lovingly foster by Carol in Florida who said that even though he was a bigger schnauzer he was no less a love bug.
Now Schnozy has found his new home with Michael  who also lives in Florida and who was needing a buddy to pal around with. Schnozy fit the bill.
HAPPY TAILS, SCHNOZY!!!