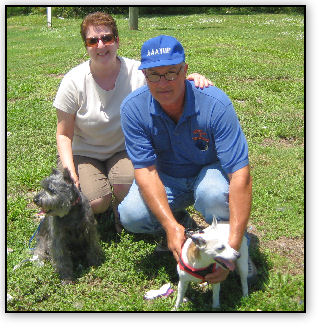 JAZZ

Handsome Jazz was fostered by Warren and Paula Cochran on Merritt Island, Florida.
Jazz was adopted by Kim and Cheryl from Tennessee, and they traveled all the way down to Florida from Tennessee to adopt Jazz! He will also be sharing his fur-ever home with his new sister, Casserole,--a Jack Russell Terrier! 

Jazz is part of a great SLR family! Cheryl's daughter, Gina has adopted Jet and Winston from SLR recently!
JAZZ, YOU HIT THE JACKPOT!!!