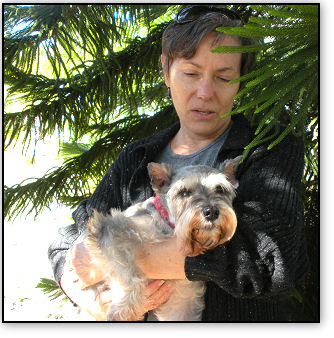 TICKLES

Tickles, a 10 year old, owner surrender, was lovingly fostered by Louise in Merritt Island, FL

Sweet Tickles needed a home which would provide her with lots of companionship like her former owner did. Susan of St. Pete Beach, FL was the perfect match for Tickles. Susan plans to take Tickles on daily walks, visiting all the other dogs in the area and for rides in the car, and spoil her with lots of cuddles and loving attention
all day long.

As you can tell from this picture, Susan loves Tickles dearly and tells us they are perfect companions for each other.
YOU HIT THE JACKPOT, TICKLES!!!