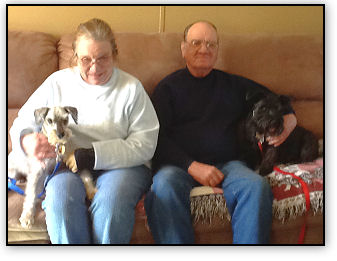 FELLA
Fella was lovingly fostered by Janet in Fayetteville, Tennessee up until his adoption.
Here he is pictured on the left with his new mom Vici and new dad Michael and a new brother as well.  Now he will make his home in Huntsville, Alabama. Looks like one happy family.
ENJOY THE GOOD LIFE, FELLA!!!