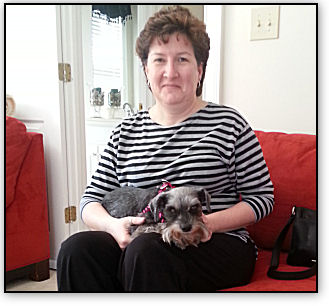 AUTUMN now OPAL
Autumn was lovingly fostered by Dena before her adoption.
Autumn was such a gem that her new mom, Laura, named her Opal.  Opal and Laura will make their home together in Georgia where they will be joining Opal's new sister, Dora.  We hear the two girls are becoming great friends and Laura now has twice the joy in her life.
DREAMS CAME TRUE FOR OPAL!!!