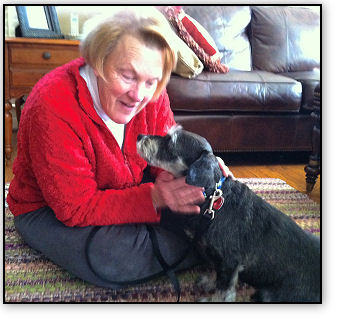 COOPER

Cooper was lovingly fostered by Fran in Tennessee until his adoption.

Cooper was adopted by Connie Campbell of Brentwood, who had never owned a dog before. Because Cooper had never learned how to be house dog and Connie had never owned a dog, they learned together. 

Connie is a recent widow and Cooper was a recent owner surrender, they both needed each other. Connie loves to watch Cooper run around exploring the yard, watching the squirrels in the big trees in the yard and now Cooper has two doggie beds to sleep in, one upstairs and one down stairs. It was a win- win for the pair of them.
YOU HIT THE JACKPOT, COOPER!!!