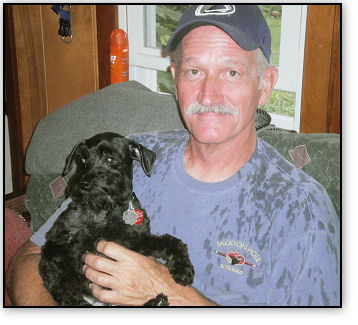 BUDDY

Buddy came to SLR via the animal shelter as a stray. He was always loving and didn't know a stranger. He was fostered with Denise McMillan in TN. 

Buddy now lives in Florida with Harry. He is now king of the road in his dad's motor home. As you can see he loves his new daddy. Now Buddy gets to travel the roads all over the US making friends all along the way. 

HAPPY MOTORING, BUDDY!!!