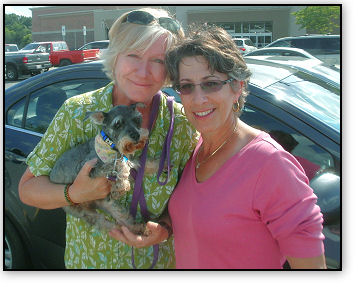 ABBEY

Abbey was lovingly fostered by Denise in Tennessee.

Abbey is now living in beautiful Tampa, Florida with Sandra and Julie. Abbey's age hasn't kept her from living the good life with her new family. She loves her new fur buddies that watch over her and is being loved by her new parents. (Not to mention getting kissed by Rick Springfield!!!)

HAPPY DAYS AHEAD FOR ABBEY!!!