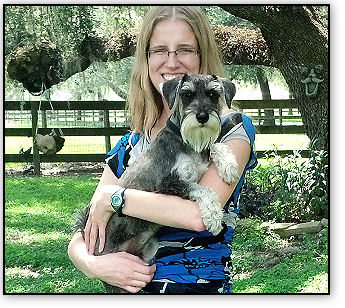 MAXINE

Maxine (aka: Maxi) adopted Jenna Rook, a Senior Vet Student @ U. F. and was fostered by Fred and Joy Cox of Morriston, FL.

Maxi says that her adoption of Jenna is going to work out great. She got to sleep in bed with Jenna the first night and intends to make it a permanent arrangement.  And, when Jenna had to go to Publix she did not have to crate Maxi and she did fine. Jenna has a beautiful cat and some kittens and Maxi thinks they are really cool. Her roommates dog is kinda nice also.i
HAPPY EVER AFTER, MAXI!!!