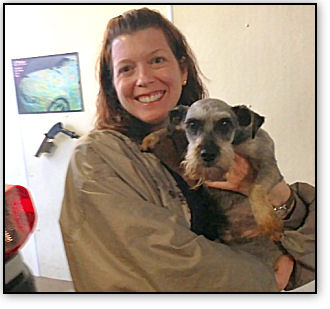 LEVI

Levi was lovingly fostered by Leslie in Tennessee until his adoption.

Levi was one of 4 retired puppy mill breeder dogs that came from Alabama. Levi was the only male and 9 years of age. He had a horrible mouth and ended up loosing several teeth. Levi craved love and wanted to be cuddled up with a human at all times. After only 3 short weeks of introducing him to normal things, we felt he was ready to learn the rest in a permanent home. He went locally to Lisa, and will have a older sister, Scully who is also a rescue and a pug mix.
JUST BLUE SKIES AHEAD FOR LEVI!!!