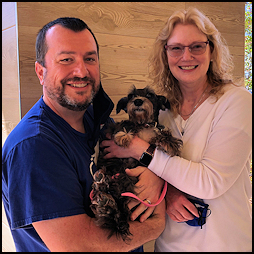 CHINA now ZOEY

China was lovingly fostered by Beth & Kenny in FL.


Zoey found her happily ever after with Amy & Mitch. She went shopping her first day and got to pick out her new bed. She is enjoying meeting her new neighbors while out for her walks. She
loves her fenced-in yard, where she can run and play as much as she wants.