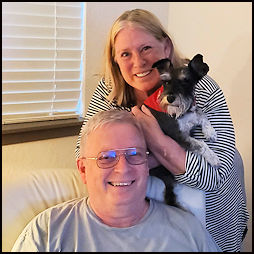 LEXI

Lexi was lovingly fostered by Bridget and Steve in Titusville, FL.


Fred and Debi are overjoyed to open their forever home to Lexi. Although Lexi's vocabulary is limited, her "lexicon" includes the important words: Snuggle and Belly Rub! Fred and Debi are easy to train and have mastered these 2 commands. Lexi is living the good life with lively walks, a plethora of new toys, and lots of love!
Thank you for adopting from SLR and giving Lexi a happy, loving home!