BUDDY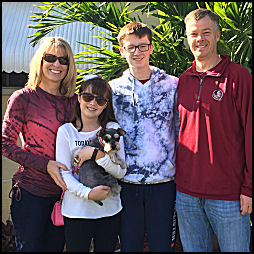 Buddy was lovingly fostered by Beth& Kenny in Cooper City, FL.


Buddy is our Super Hero Rescue Dog. Buddy came into SLR after he had been attacked by another dog and needed medical care. Through the kindness of the SLR Family, Buddy received the medical care that he needed. With much love & support from his foster mom and dad, Buddy was soon on his way to being a healthy, happy boy. Now he has
found his Fabulous Forever Family with Jennifer and Brian and their two children of Winter Garden, FL. He loves everyone he meets, and they love him. He has made so many new friends in his new neighborhood. Jennifer states that they are, 'Totally in love with Buddy and could not be happier!' Our Super Hero Buddy got his happily ever after that he so deserved!