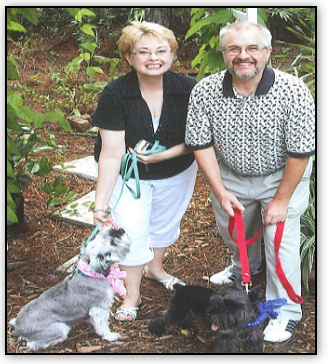 PRECIOUS & JACK

Precious & Jack were lovingly fostered by Colleen of Ormond Beach, FL. In August, Precious and Jack were adopted by Vince and Sandra of Rincon, GA. Vince and Sandra drove from Georgia to Florida to pick them up and give them their long awaited "forever" home. 

Precious & Jack came into the rescue when their previous owner passed away and made a request that the two of them to be adopted together.

It is reported that they have adjusted in no time, bonded with their fur sister, Bonnie, and are having a wonderful life with all the attention and love they are getting and deserve.

HAPPY EVER AFTER, PRECIOUS & JACK!!!