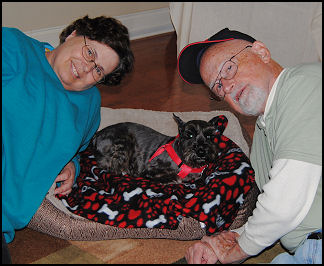 COOKIE

Cookie was lovingly fostered by Katie Alexander in Georgia Until she was adopted
Katie and John adopted her just two days before Christmas. Katie said Cookie was the very best foster she ever had. Her new momma Katie and dad John are going to be great parents!
LIFE WILL BE SWEET FOR COOKIE!!!