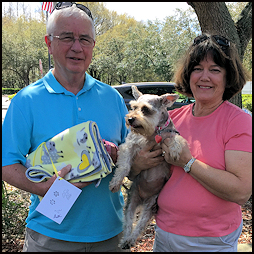 MIA

Mia was lovingly fostered by Donna in FL.


Mia is being very spoiled in her forever home with Cathy & Robert. She uses the couch to take naps or to look out the window to check on the neighborhood. She loves her backyard, taking
walks and running around the house with her new toys in her mouth. She even has some new
clothes. Mia's favorite place, however, is taking a nap on Cathy's lap.