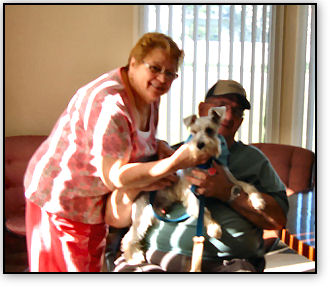 ZACK

December 23rd, Zack got his Christmas wish, which was to have a family of his own. Rich and Candy drove to Orlando to adopt this sweet boy. 

Zack had been living in north Florida and having to share attention and toys with 4 other Schnauzers. Now he will be an only child and have all the attention and toys for himself.

As you can see in the picture, everyone was happy. Rich has reported that they had a safe trip home, and Zack has already checked out his new home and yard, and had a few treats and a nap.

HAPPY TAILS, ZACK!!!