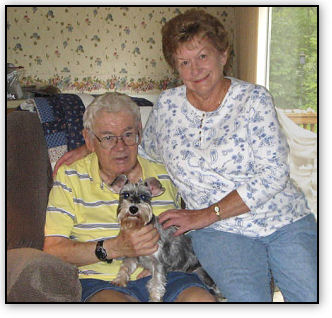 DIXIE

Dixie was lovingly fostered by Mims in South Carolina until her adoption on September 17th.
Barbara and Jim felt she would make a great new family member.  She joins a very active 3 year old mini schnauzer named Heidi who does not like her picture taken.  We hear Dixie is settling in nicely and that she makes a great cuddle buddy.
THREE CHEERS FOR DIXIE!!!