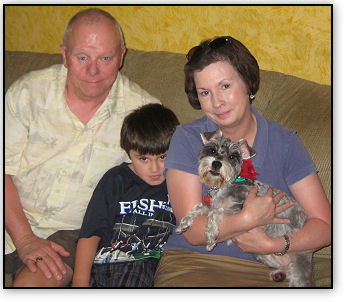 BONNIE

Bonnie was adopted by Joe and Cindy of Ft. Meyers (shown with their awesome nephew, Nathan). She had been lovingly fostered by Paula on Merritt Island, Florida.

Bonnie will be going to a happy home, and will have a new schnauzer sister, Chloe. She looks like a perfect addition to this loving family!
THREE CHEERS FOR BONNIE!!!