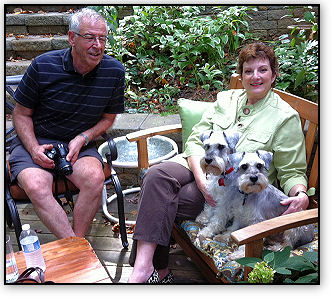 UGGA & BAM-BAM

"Ugga and Bam Bam were lovingly fostered by Don and Diana, with the help of their little staff, Wes, Travis & Angelina. 

They came to SLR in rough shape, but enthusiastically joined the family where they learned how to walk, sit for cookies, and enjoy life! These 2 gentle and beautiful little men just fell in love with their new mom and dad, Ced and Fred of Atlanta, GA. 

They have a beautiful new forever home with a wonderful yard to play and chase in, but most importantly, lots of loving one on one attention where we know they'll thrive.
WAY TO GO UGGA A& BAM-BAM!!!