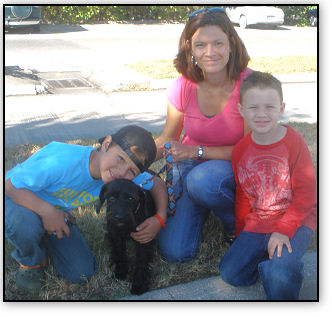 WILL
Will was lovingly fostered by Carol in Florida until his adoption day.
Here he is pictured with most of his new Glenda and her two boys where he will be very loved and very cared for especially by the young lad hugging his head.
We feel sure Will will not lack attention in his new home.
HAPPY TRAILS_& HAPPY TAILS, WILL!!!