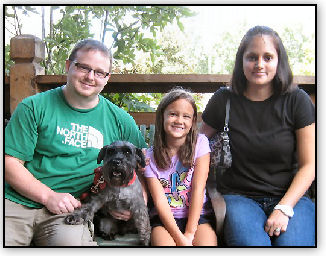 PIERRE

With much heartache & tears, Pierre was surrendered to SLR by his family due to their health issues & financial woes. He was fostered by the Slatons in Macon, GA where they felt honored & blessed to get to know this sweet little spirit. 

Cindy, Brad & Emily were the lucky family to adopt Pierre in June of 2012. They applied & waited several months for just the right match to come along. Pierre was worth every second of their wait! He could not be a more perfect fit for their family.

WAY TO GO, PIERRE!!!