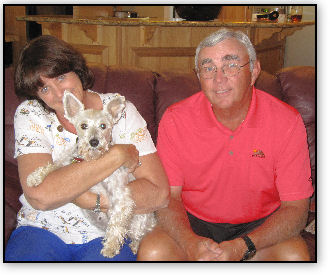 STARLA

Starla was lovingly fostered in Bristol, TN by Angela and Craig until her adoption.
Starla was rescued from a shelter in TN. She is pictured with her new mom and dad, Rose and Tom who make their home in Dover, TN. Starla has settled in nicely and is well loved for sure.
DREAMS CAME TRUE FOR STARLA!!!