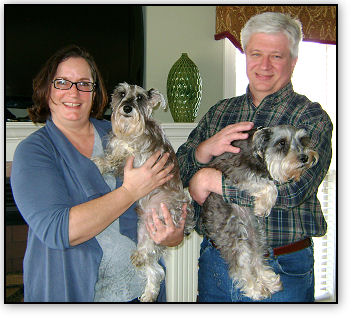 GEORGIA and HAMLET

This duo was lovingly fostered in Mississippi by Debbie until their adoption.
They got exactly the home they needed when Carol and David adopted them into their family.  We hear that they are doing great and they were so happy to be adopted together.
IT'S TIME TO WAG, GEORGIA & HAMLET!!!