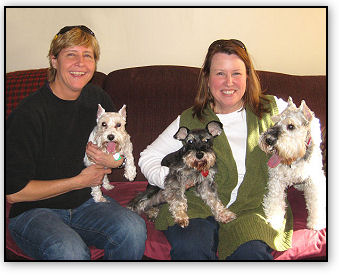 LANCELOT

Lance was lovingly fostered by Mims in SC until his adoption.
Lancer landed on his feet getting two new moms, Suzanne and Karen plus a new fur brother and a fur sister.  Lance is pictured in the middle with his sister on the left and his brother on the right. Lance will be living in GA with his new family.
HAPPY EVER AFTER, LANCELOT!!!